Under the best of circumstances, dating can be awkward. But that awkwardness gets turned all the way up when you have to deal with cameras and nosy reality television cast mates. Love and Hip Hop: The Reunion, The Sisterhood of Hip Hop and Preachers of LA all made me cover my eyes and pray for these people.
*
The Love and Hip Hop Reunion (Part 1) wasn't terribly exciting. Erica D told all her and Lil Scrappy's business in the frankest terms imaginable.
Karlie Redd makes me almost ashamed to be half Trinidadian. She's always turned up on the conviction of her own greatness, and at this point, she's too #messyboots to cash in.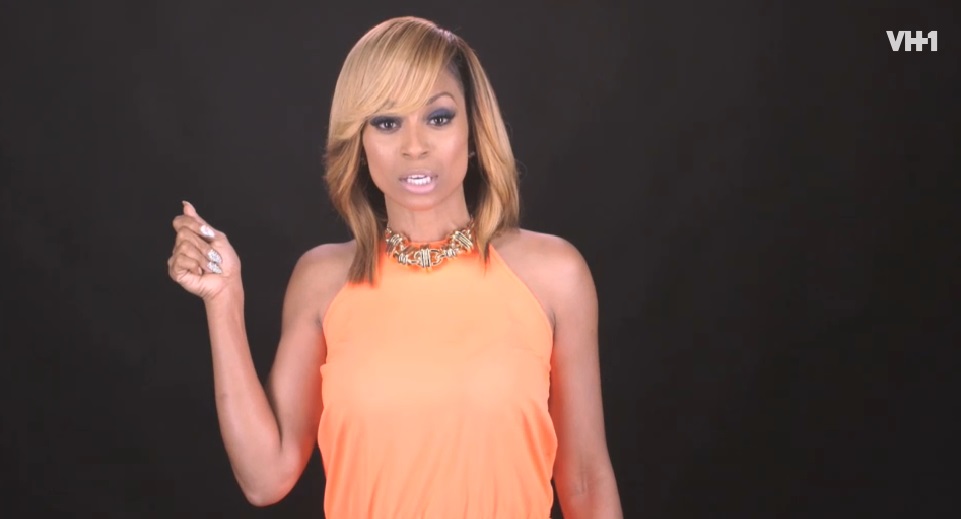 But the real cringeworthy moment was when Bambi announced, "I don't want to marry Lil Scrappy anyway." Although the audience watched him cheat on her repeatedly–she was sharing the stage with Erica D and Erica Pinkett–everyone winced. 
Until that moment, I never thought about the awkwardness of trying to carry out a new relationship on television. Even if it is almost 98% staged, it must be challenging to have a connection with cameramen and bodyguards and microphones getting in the way.
Then, on Sisterhood of Hip Hop, there was a TRAGIC date between  Mack Wilds, the gorgeous rapper/actor and Nyemiah, a rapper. 
I wanted to close my eyes at the train wreck. Mack Wilds kept complimenting her and asking questions about herself. She was closed mouthed and offered one word statements. The conversation was one sided and PAINFUL. It actually reminded me of teaching on a day when none of your students read. All the girl had to do was dismiss his questions about her past relationships with a smile! All she had to do was ask a question about himself! All she had to do was look interested and meet him halfway. 
I thought I had finished with the awkwardness UNTIL TONIGHT. On Preachers of LA (aka LHHA for Christians), we have Bishop Noel Jones who has made a lovely woman, Loretta, a pseudo girlfriend, pseudo side chick for 17 FREAKING YEARS. THIS WOMAN HAS BEEN WAITING ON A RING FOR 17 YEARS.
Bishop Ron Gibson kept trying to call out Bishop Noel Jones in the most Christian/gangsta way ever, and everything went left at a dinner when he called Loretta a JEZEBEL. That is like a curse word to Christians. It's a polite way to call a woman a ho. And Loretta done CUSSED at the pastor.
At that point, intervention was needed. They had an after show and brought out matchmaker and relationship expert Brunson. Then it all came out. Loretta has been waiting for a ring and still thinks she's going to get it. Bishop Noel Jones didn't know that she expected marriage. They have a business together. They have a DOG TOGETHER. 
These Christian men need to stop with getting all these emotional benefits. It ain't right. Poor Loretta was trying not to cry and I felt her pain. I wouldn't want to be in her Louboutins for anything right now. Even if they do get together, she'll have to remember the painful way it happened. 
I'm gonna go pray for all these people in pain. And the next time I go on a date, I'm going to try not to be awkward. 
RJD